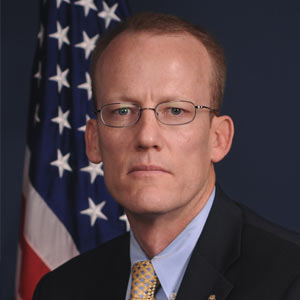 William Newell, Board of Advisors Member
William D. Newell, Executive Vice President and Regional Director Latin America brings a wealth of skills to USDGI. He oversees law enforcement domestically and military and law enforcement opportunities in Latin America.
Prior to his ATF retirement in 2018 Mr. Newell oversaw the implementation of the National Integrated Ballistic Information Network (NIBIN) program throughout the western United States.
Mr. Newell was appointed to the position of Executive Assistant to the Office of Management of the ATF in November, 2011 after serving as the Phoenix Field Division Special Agent in Charge for five and a half years.  As Special Agent in Charge, he had operational and administrative oversight responsibilities for all ATF activities, both criminal and regulatory, in the states of Arizona, New Mexico, Colorado, Utah and Wyoming.
Mr. Newell began his law enforcement career in El Paso, Texas, as a special agent with the Immigration and Naturalization Service (INS) focusing on apprehending violent criminal aliens.  In 1989, after two years with INS in El Paso, Texas Mr. Newell was hired by ATF as a Special Agent-Criminal Investigator and was assigned to the McAllen, Texas Field Office.  Due to Mr. Newell's fluency in Spanish (rated a "5" or Native Professional Speaker by the U.S. State Department), he was immediately assigned to investigate large-scale transnational criminal organizations operating along the southwest border with Mexico. Due to these efforts, Mr. Newell was asked to assist the DEA in Colombia with numerous firearms and explosives related investigations, and in 1994 was assigned as the ATF Country Attaché in Colombia.  From 1994 to 1998, Mr. Newell represented ATF and the U.S. in Colombia and throughout South America on firearms and explosives trafficking matters including high-level meetings on behalf of the U.S. Attorney General and the White House. During these years Mr. Newell also conducted numerous investigations which led to the dismantling of several cartel funded firearms trafficking organizations and the seizure of thousands of firearms destined to Colombian narcotics trafficking organizations.  Due to his efforts in Colombia, Mr. Newell was awarded, by the President of Colombia, the "Cruz de Merito" the highest honor awarded a non-Colombian citizen for contributions to public safety and the welfare of all Colombian citizens.  Mr. Newell was then promoted to the position of Chief of Staff to the Assistant Director of ATF with oversight of all world-wide operational and investigative activities.  Mr. Newell then served as the Assistant Special Agent in Charge of the Dallas Field Division from 2002 to 2006 before being promoted to the Special Agent in Charge of the Phoenix Field Division, a position covered under the Senior Executive Service (SES).
During his tenure as Phoenix SAC, Mr. Newell was the lead ATF representative in high-profile security events such as Super Bowl 42, TopOff4, numerous nationally broadcast sporting events including but not limited to several NCAA Tostitos Fiesta Bowls, NCAA Final Fours, as well as NBA and MLB All-Star games to name just a few.  As Phoenix SAC, Mr. Newell also took a lead role in the successful resolution of several high-profile criminal events including the Serial Shooter and Random Shooter investigations in the greater Phoenix area in 2006, the complete disruption of several violent street gangs in Arizona, New Mexico and Colorado, the creation of nationally recognized multi-agency fusion centers in Arizona and Colorado, as well as the arrest and prosecution of an individual responsible for a plot to bomb the Trans-Alaskan Pipeline, an effort for which Mr. Newell was recognized by the Department of Justice.
As the Executive Assistant to the Office of Management Mr. Newell had administrative oversight of ATF's $1.4 billion operating budget, and was responsible for ensuring that ATF was complying with all applicable Federal regulations regarding the proper use and implementation of its statutory and regulatory responsibilities.  Mr. Newell's duties included national coordination of all ATF management activities including proper allocation of resources for all operational and regulatory activities, asset forfeiture, space and realty oversight, and all budgetary matters related to these activities.