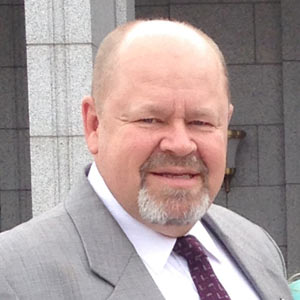 Brady MacKay, Board of Advisors Member
Brady MacKay, Executive Vice President and Regional Director Asia brings to USDGI twenty-five years of extensive law enforcement experience as a U.S. Special Agent with operational experience in all 50 states and over 40 countries. He helped to oversee law enforcement domestically, as well as military and law enforcement opportunities in Asia.
Prior to joining USDGI, Mr. MacKay managed all aspects of corporate security for NLU Products/BGZ Brands, one of the largest producers of protective accessories for cellular phones, tablets, and laptops distributed in retail stores throughout the world. Mr. MacKay oversaw all security for domestic and foreign operations to include regulation of supply chain from over 50 primarily Chinese manufacturers, implementation of proper manufacturing and production security, along with contestation of patent, trademark, and intellectual property violations. Mr. MacKay was also the director of all outreach programs for the company's non-profit foundation Relief Haven.
Prior to working for BGZ Brands, Mr. MacKay was the Executive Vice President of Magnum Fortis, a division of the School Improvement Network (SINET). As part of SINET, Magnum Fortis produced the highest quality training delivered on the most technologically advanced, convenient and affordable platforms to law enforcement, military, and security entities around the world.
Mr. MacKay's primary career as a Drug Enforcement Administration (DEA) Special Agent spanned 24 years serving throughout the world. After graduation as one of the top three agents of his class from the Drug Enforcement Administration Academy in Quantico, Virginia, he began his law enforcement career in Salt Lake City, Utah in 1989. For the next seven years, Mr. MacKay conducted and was involved in all types of drug enforcement operations including investigations, arrest and search warrants, undercover operations (where he purchased every type of illicit product from drugs, human beings, weapons; even weapons-grade uranium and shoulder fired anti-aircraft missiles), surveillance, wire taps, money laundering, human and weapons trafficking, terrorist and insurgent warfare investigations, as well as the prosecution of all these cases. Mr. MacKay received his Top Secret clearance in 1989 and his national security or SCI clearance in 1996, and carried both throughout his entire career. Mr. Mackay is a certified Firearms Instructor, and Raids Planning and Tactical Instructor, and has trained thousands of domestic and foreign law enforcement and military personnel.  Mr. MacKay is an Advance Clandestine Lab Site Safety Officer, Clan Lab Tactical Operations Officer, Distinguished Weapons Expert, Communications Security Officer (COMSEC), Domestic Cannabis Eradication Coordinator (investigating, seizing, and processing hundreds of major marijuana grow operations), and Conspiracy Investigator.  He has attended over two-dozen U.S. Army Special Forces courses. He was a Tactical Team Leader for high-risk entry and arrests for 19 years, executing well over 1,500 arrest and search warrants. He processed over 1,500 methamphetamine and other drug type clandestine laboratories. Mr. MacKay is a federal court certified linguist in Mandarin Chinese, Thai, and Lao, along with those language dialects. He also speaks, read and writes all three languages.
Mr. MacKay was assigned to the Chiang Mai, Thailand Resident Office in 1996 for six years, where he ran all counterdrug operations with the Royal Thai Border Patrol Police (BPP) and Royal Thai Army (RTA) Special Operations Forces, in the Golden Triangle of Burma, Laos, and Thailand.  The Golden Triangle was the center of worldwide Chinese organized crime and over 70,000 armed insurgents producing primarily heroin for the world illicit market. Mr. MacKay ran well over 400 counterdrug operations conducted by the RTA and BPP in Northern Thailand. He also coordinated and helped run operations with every single BPP unit in Northern Thailand, including sixteen line companies, as well as the BPP Special Company.  The later unit was handpicked by Mr. MacKay, trained by U.S. Special Forces and was the primary operational unit used in the jungle and border operations, including those with DEA.  Mr. MacKay established and ran the Inter-agency Intelligence Fusion Centre (IIFC), chaired by the RTA, including almost twenty Thai and U.S. police, military and intelligence agencies.  He also directed and coordinated all BPP intelligence teams, as well as the BPP Narcotics Centre. Mr. MacKay managed and directed several special intelligence operations during his six years in Southeast Asia.  He helped arrest 15 of the top 19 drug traffickers in Asia, during that time period, including personally arresting the two largest producers of heroin in the world. He was awarded many times including the Combat Infantry Badge by the Commander of the BPP, and the Combat Air Assault 1st Class Badge (minimum 50 air assault missions) by the Commandant of the 450,000-man strong Royal Thai Police. When Mr. MacKay arrived in Chiang Mai, fully 68% of the worlds heroin was coming from the Golden Triangle. Six years later, at the end of Mr. MacKay's term, less than 8% of the world heroin supply was from Southeast Asia.
Upon his return to the United States, Mr. MacKay directed and conducted drug enforcement operations of all types in the Rocky Mountain Field Division, later becoming the Resident Agent in Charge in Montana— responsible for all of Montana, parts of the Dakotas, Wyoming, Washington, and major portions of Canada.  He supervised, managed, lead, trained, and mentored DEA Special Agents, and task force police officers in multi-agency enforcement groups. Mr. MacKay was sent to Quantico, Virginia to the DEA Academy for six months, in order to train new DEA Special Agents. He was also sent on several multi-month long training courses to train overseas entities, including twice to Vietnam for the first U.S./Vietnam law enforcement, military, and judiciary training. Mr. MacKay also went on extended training programs to Italy, in order to train the Italian Mafia Police in Chinese organized crime investigations.
Mr. MacKay was selected as the U.S. Department of Justice Country Attaché to the People's Republic of China where he developed and implemented U.S. government policy, to include counterdrug policy, with China, Mongolia, and many other countries in the region.  He developed, directed and managed strategies and operations for DEA relative to China throughout Asia and the world.  This included operations targeting Afghan heroin into China especially against suspected terrorist groups, Chinese chemicals diverted to Mexico, Colombia, and Afghanistan, and illegal monies associated with these crimes.  He provided advice and assistance to the Chinese government to develop and implement strategy targeting cocaine trafficking from South America to China—focusing on South American organized crime operating in Asia and Chinese organized crime operating around the world, plus all related money laundering investigations.  Mr. MacKay encouraged, guided, and prompted the Chinese government to cooperate with the U.S in many key areas of this joint relationship. Cases included the first ever U.S. undercover operations allowed to be conducted on Chinese soil targeting financial crimes within the Chinese banking sector, joint investigations involving the Chinese chemical industry and companies, and joint operations conducted in Chinese territories against heroin and cocaine drug trafficking organizations.  Mr. MacKay developed active Chinese and Mongolian law enforcement partners throughout both countries, reaching beyond just law enforcement to build and establish working relationships with military and intelligence agencies throughout the region. He built the foundation and management for sustained and continued future growth of those relationships, and set up and provided training and liaison programs of all types. Mr. MacKay was the Advisor to the U.S. Ambassador to China, developing and growing relationships within the largest (36 agencies with 2,000 employees) and most critical U.S. missions overseas.